The 2018 Version of the BelgiumKing Beer Tour has been announced!
Please Note! Tour registration has been extended to December 22nd!

Join Jim Ritchhart, Belgium lover, Beer Writer, BJCP Judge and craft brewer on an incredible journey to the Land of Beer – Belgium. Jim has been visiting Belgium every year (sometimes twice a year) for over 20 years and has developed friendships all over the country that has enabled him to create tours that others are just not able to do.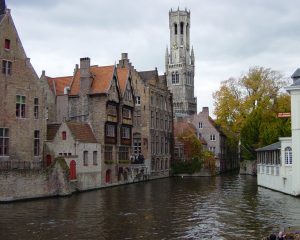 This IS a once-in-a-lifetime experience!
This years tour is a dual purpose tour; one is to attract U.S. Pro Craft Brewers to travel with the group for a very special experience that can only be detailed upon request. The other portion of the tour is open to beer lovers across the U.S. to experience a country that is responsible for much of the development of our fantastic craft culture (in my opinion).
The 2018 Tour will have us visiting an incredible 14 breweries, including 2 Trappist breweries. Just as a point of information; Trappist breweries are located always within the walls of a monastery, and monasteries do not allow any visitors. It is a rare few that have ever seen one of their breweries and this is only possible with strong relationships and some 'rules'.
The other 12 breweries are all 'World Class' breweries that individually have multiple award winning beers. The list includes Orval, Chimay, Fantome, Achouffe, De Bocq, De Struise, St. Bernardus, Rodenbach, Van Steenberge, Drie Fonteinen, Oud Beersel, Het Anker (Gouden Carolus) and Hof ten Dormaal. (On a side note – Hof ten Dormaal burned to the ground 2 years ago and has recently reopened and continue their creation of fantastic

beers along with their barrel aged creations.)
We will also be attending the 25th Annual Weekend of Bieres in the small village of Sohier. This is a beer festival like no other that you have been to.
During the trip, we will visit the towns of Durbuy – the 'Smallest City in Belgium', West Vleteren (and we will visit the cafe that serves the #1 beer on the planet)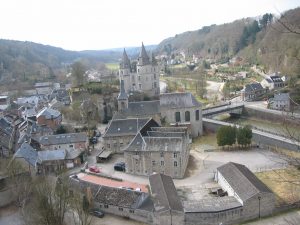 , Roeselare, Bruges & Leuven. We will also visit three corners of the country and you will experience various geographic landscapes.
The cost for this 9 day/8 night event is only $1850 PP/DO Land Only.
If you would like more information, please contact jim@belgiumking.com.